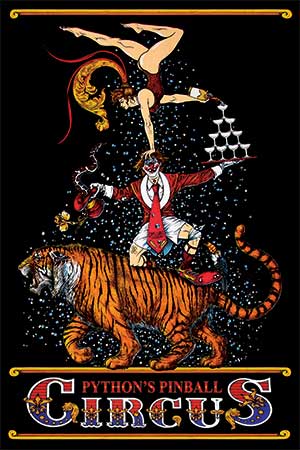 Welcome.
This is the official website of the Circus Maximus team that Python was working with to bring his almost mythical game, Pinball Circus, into production.
This project has been in progress for quite some time, and we will be sharing our progress via this website and our facebook page.
Read about the latest news or see if one of your questions might be answered in our FAQ.